How to Apply to Humboldt
At Humboldt, we're here to offer you support from day one, starting with your application. Discover how to apply, learn about next steps, and start finding your future.
The deadline for Fall 2024 Undergraduate Applications is extended to January 31, 2024.
If you would like reminders about future Spring and Fall application periods, please fill out the request information form. 
Find your application here
Our students have many different paths, but all start with an application.
After you're admitted...
Congratulations! We're excited to see you. Get your transcripts in order and send them our way so you can formally accept your admission!
Orientation time!
Lastly, remember to register for orientation — it's an important way to meet other new students, get familiar with the community, and learn what campus has to offer.
Image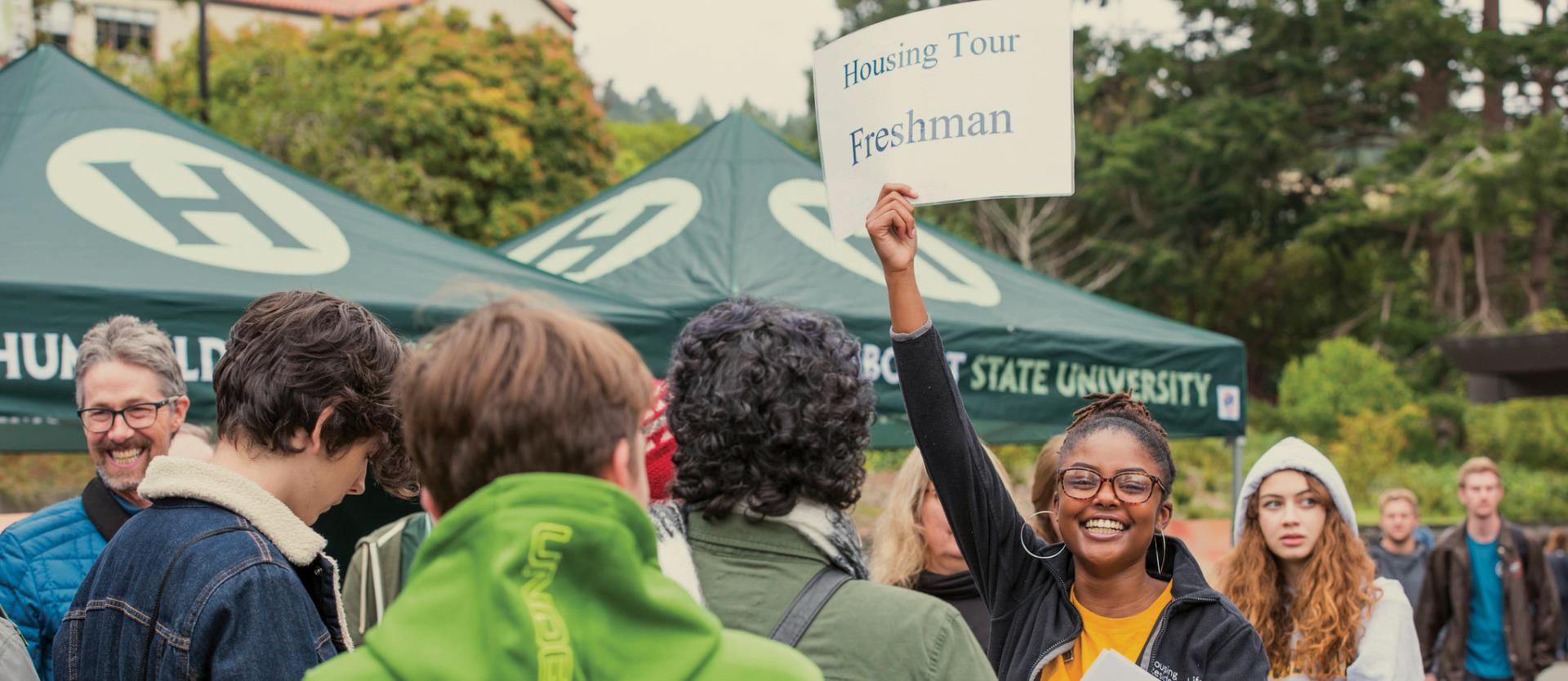 At Humboldt, you're welcomed home.
For first-generation college students, the route to a degree may be unfamiliar — but one that's truly rewarding. Explore the Educational Opportunity Program and discover the support available to our students.