Student Life
Being a student at Cal Poly Humboldt means more than studying. It means joining a creative, passionate, inclusive community, where inspiration can be found in anything and motivation is in everything. Your path at Humboldt may begin in a classroom — but following it will lead you far.
Thrive in the heart of campus
Make Humboldt home and live on campus, surrounded by a passionate, caring community of students, teachers, and researchers — all committed to uplifting one another.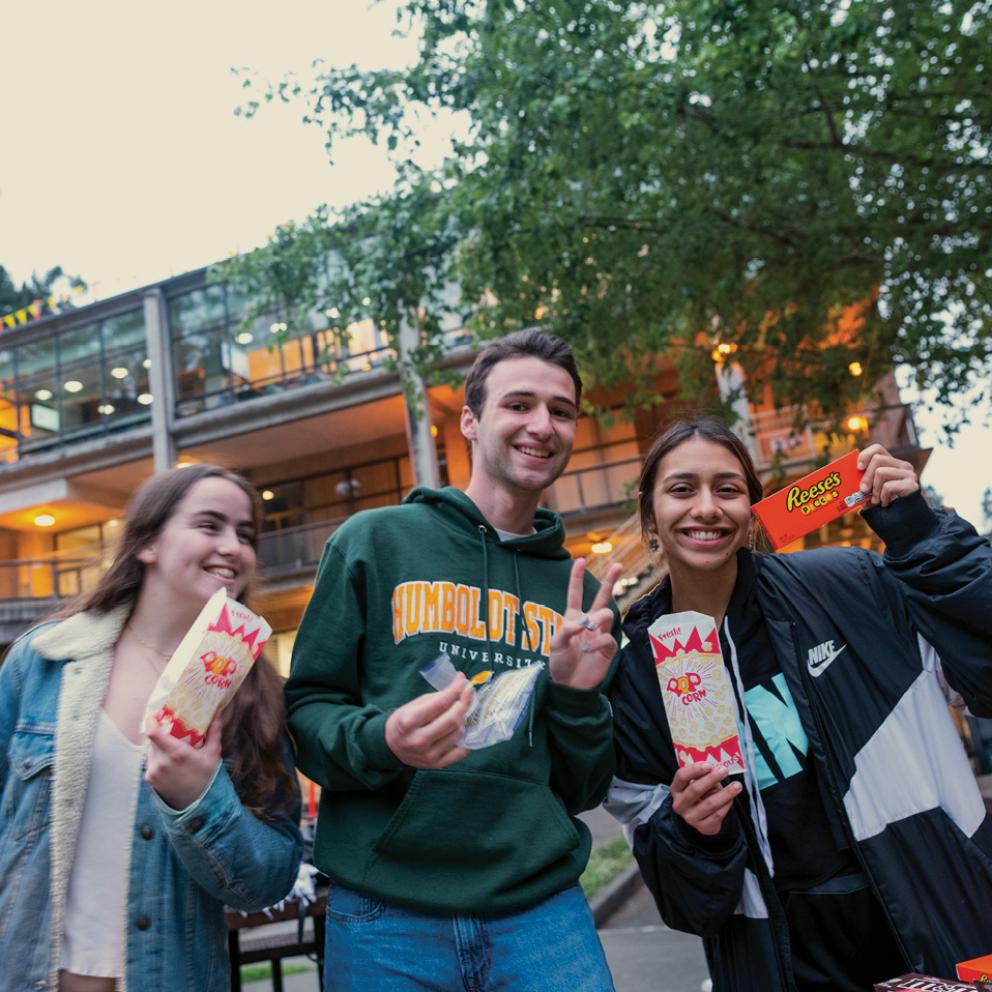 Feeling hungry?
From unique local coffee spots to small marketplaces and a full-service restaurant — all offering local, organic eats along with many vegan and gluten-free options — we promise you'll eat well at Cal Poly Humboldt. Bon appétit!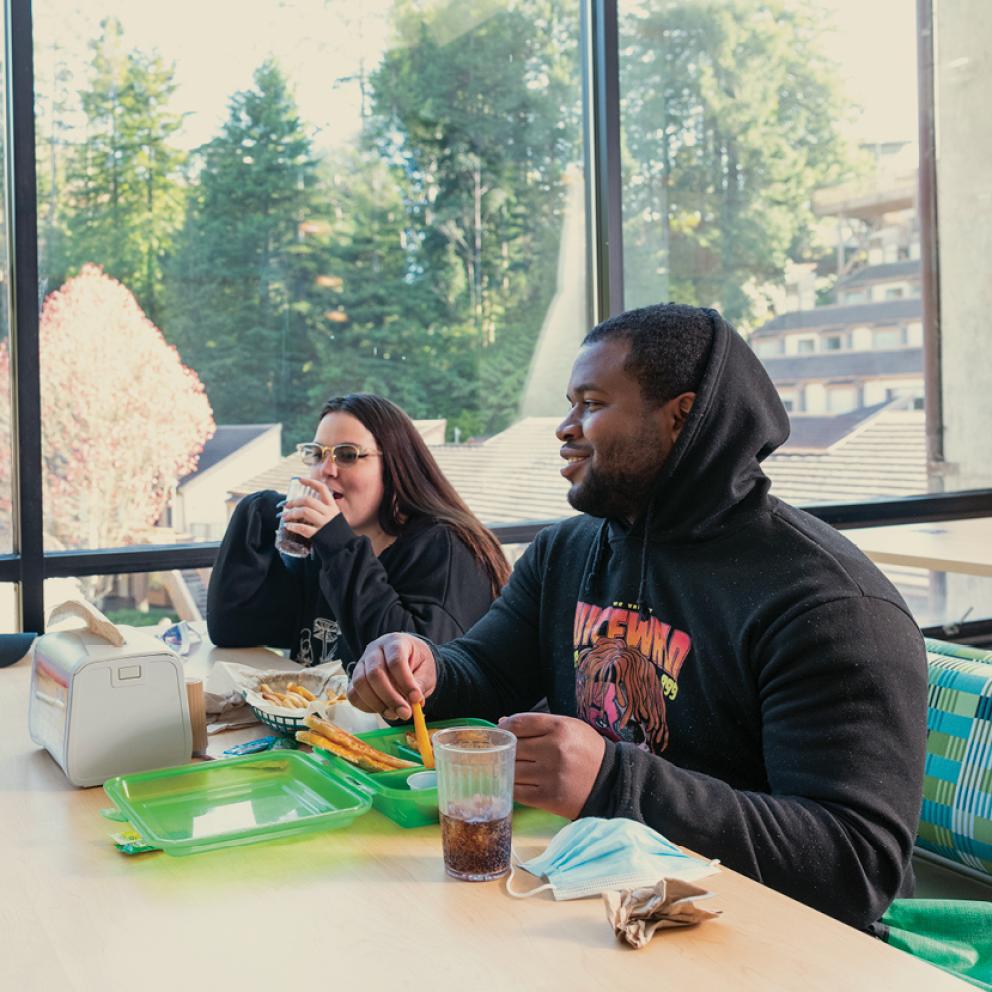 Wellness for the whole person
At Cal Poly Humboldt, your wellbeing is essential — and making sure you live a healthy life is a critical part of our mission. Learn more about how we're rising to make sure you flourish physically, mentally, and socially.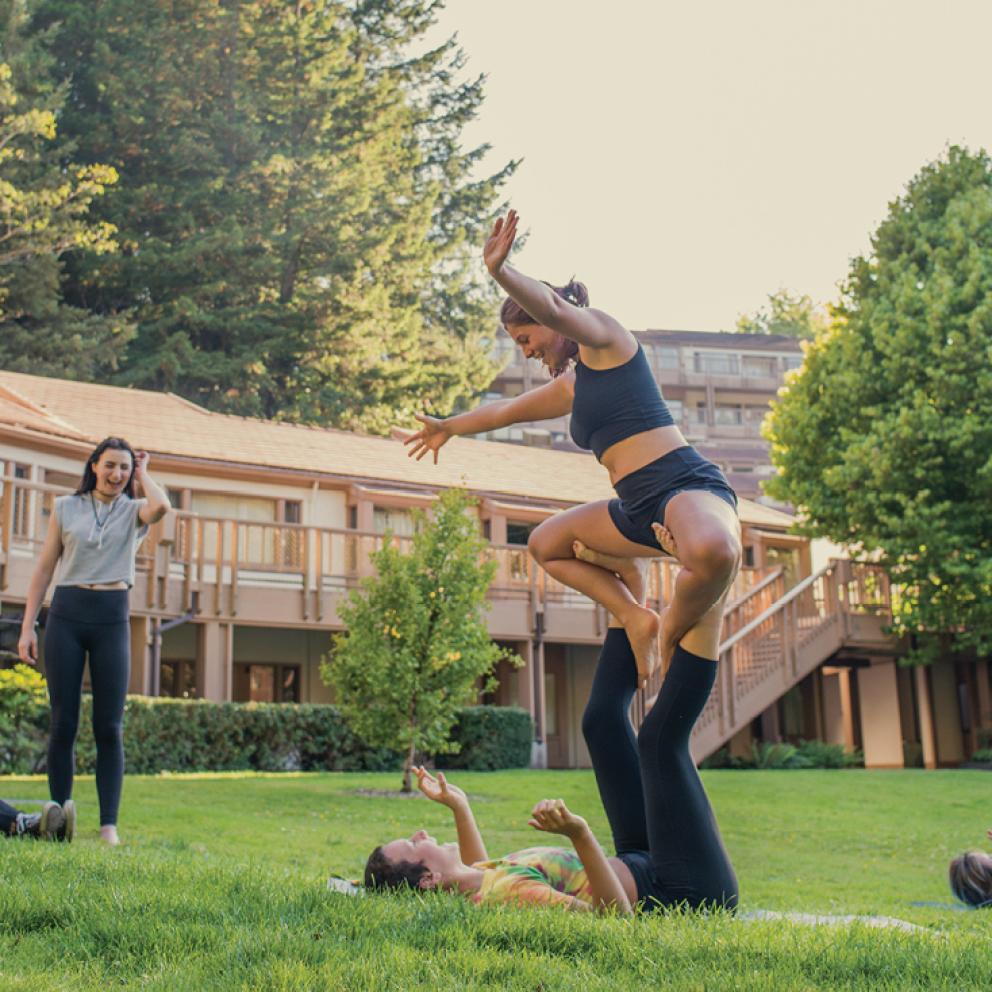 Free time, it's time to shine
At Humboldt, we like to work well and play often. Explore ways of getting active and staying well.
Athletics at Humboldt
Our Division II Athletics comprise 11 varsity athletic teams, all competing in the California Collegiate Athletic Association or the Great Northwest Athletic Conference.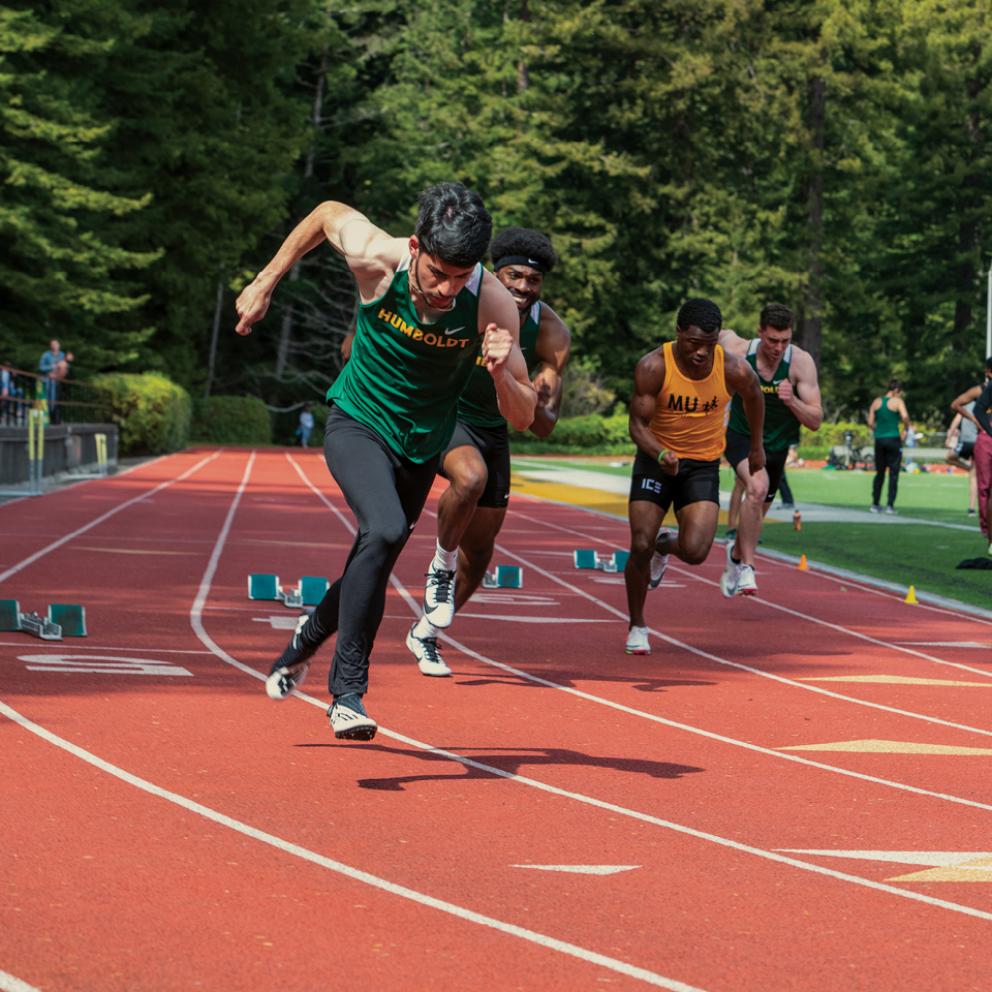 Find your people
Whatever your thing is, someone else on campus feels just as passionate about it. With over 100 academic, career, cultural, sports, and lifestyle clubs, including sororities and fraternities, there's something here for everyone. Explore our campus clubs and organizations to get started!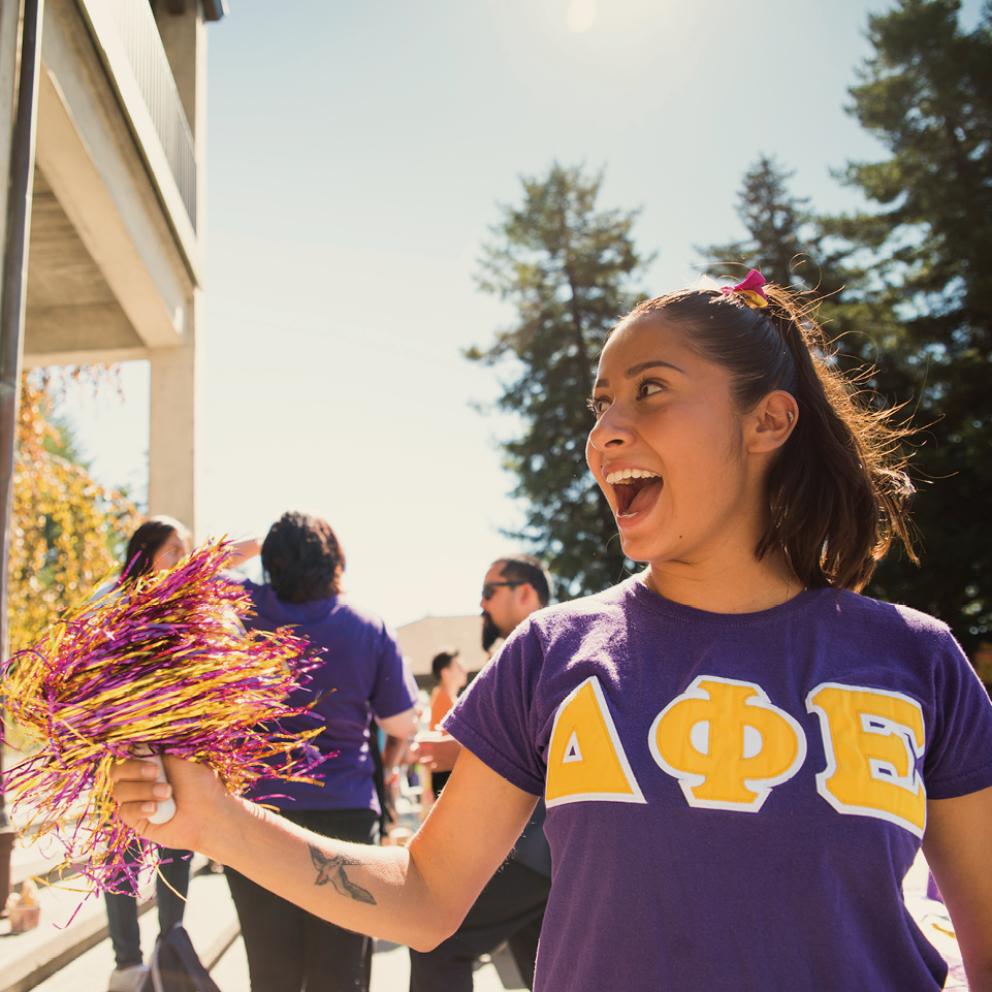 Live and learn in our Learning Communities
Learning goes far beyond the classroom at Humboldt. Explore our Learning Communities and discover a community of those who share your interests.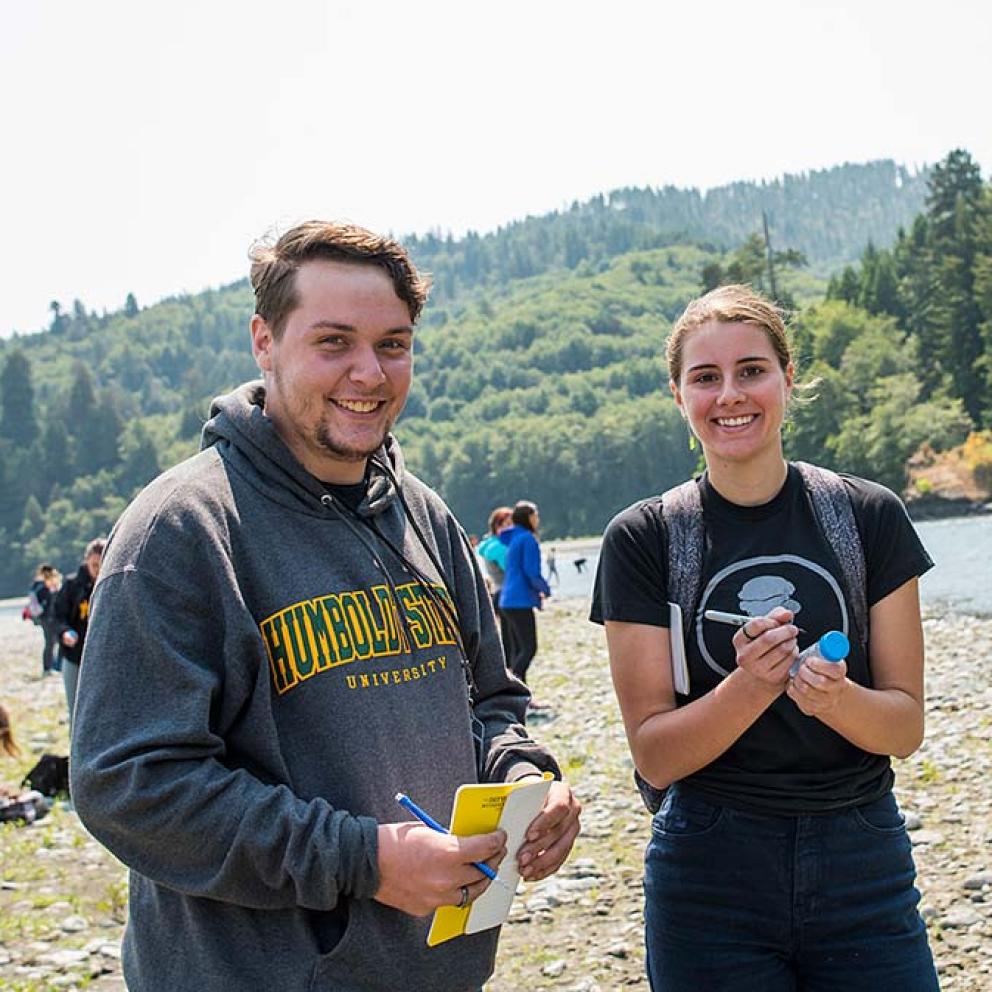 Embrace your artistic side
Craving culture? Enjoy a stroll through Humboldt's many campus galleries or stop by a CenterArts performance for a look beyond the ordinary.
Adventure, just off campus
Adventure is never far at Humboldt — on campus, you're just minutes from ancient redwood forests and wild coastlines punctuated by cliffs and waves. Hike, camp, canoe, surf — it's all nearby at Humboldt.
Arcata — a great adventure town
Filled with a college-town vibe, Arcata is known for excellent coffee, art galleries, bookstores, and more. Yearly festivals and events add some extra fun to the mix, too.
Discover a new perspective
Whether you're ready to grab your bike and hit the trails, chill on the beach, or explore a local community event like the Oyster Festival, there's no limit to the discoveries you'll make in Arcata.
Image