A Message from the President
Cal Poly Humboldt will be a polytechnic for the 21st century, preparing students to address the urgent issues our society faces. The energy, the new academic programs, the incredible polytechnic foundation already in place, and the positive change associated with our new name and designation have begun for our campus community. At Humboldt, we have always "learned by doing." There has never been a better time for students to be a part of Cal Poly Humboldt to achieve their dreams.
— Tom Jackson, Jr. , President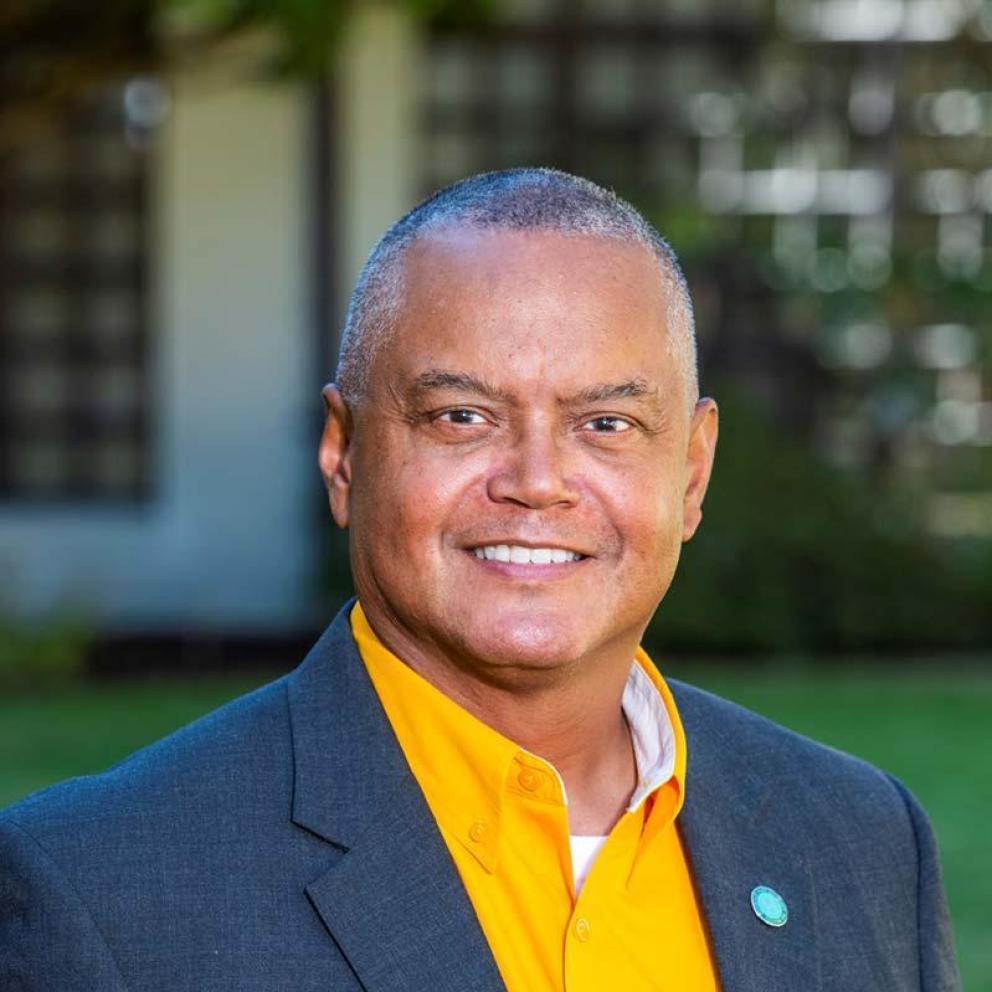 Why Humboldt and Why Now?
A polytechnic university in the northern part of the state will help California provide access to high-demand programs, while improving education and career opportunities on the North Coast. Graduates from STEM fields (Science, Technology, Engineering, and Math) and applied sciences like health and agriculture are in high demand, as are graduates with hands-on experience, an education grounded in the liberal arts, and a strong understanding of sustainability. Cal Poly Humboldt is also uniquely situated to build upon its longstanding commitment to sustainability and provide solutions to the complex problems California faces today like climate resiliency, wildfire reduction, and a zero carbon footprint goal by 2045. This designation will allow us to provide access to the education that students and employers alike are seeking.
Reimagining Polytechnic for the 21st Century
With the designation, Cal Poly Humboldt has an opportunity, and a responsibility, to reimagine what a polytechnic looks like for the 21st century. We will do so in a way that honors our values as a campus community, including our longstanding commitment to environmental and social responsibility. We can ensure that our technical and professional training are grounded in a broad liberal arts education. New programs will infuse ethics, science in service to society, equitable practices, traditional ecological knowledge, renewable technologies, and more. We can educate environmental and social problem solvers who are not limited by past conventions or a single way of knowing.
The campus will move quickly to offer 12 new degree programs by 2023 in areas like climate resiliency, wildfire management, mechanical engineering, and software engineering with a full buildout of depth and breadth across science, applied science, technology, and engineering through phased-in program development through 2029. These programs will not only distinguish us as a polytechnic institution, but will enhance our ability to support the state's climate goals while being a model and leader for others across the country and globe.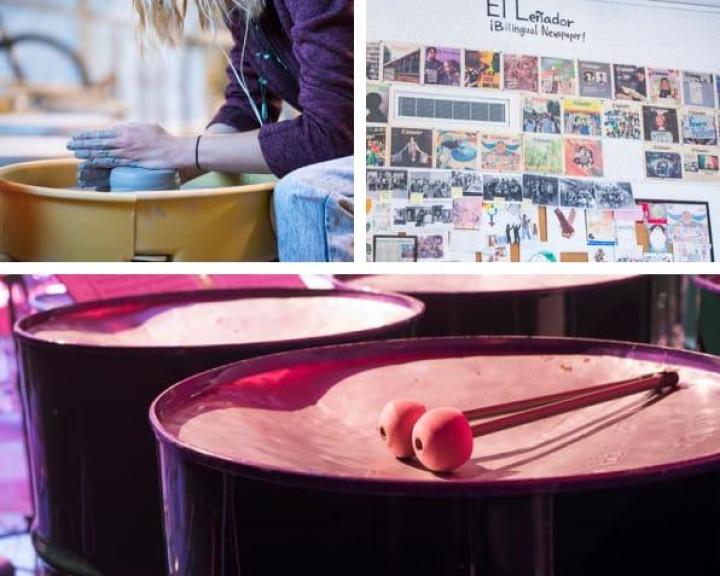 The Historic Investment
In August 2021, California Governor Gavin Newsom and the State Legislature agreed on a new state budget with a historic $458 million investment in Cal Poly Humboldt to become Northern California's first polytechnic institution.
The new funds will fast-track the launch of 12 new academic programs by Fall 2023. Additional programs will follow that, primarily in engineering, technology, and applied sciences. Student enrollment is expected to grow quickly.
The investment includes $433 million in one-time investment for new academic facilities, building renovations, upgrades to lab spaces, additional student housing, technology throughout the curriculum, expanded broadband, and investments in renewable energy research capacity. There is $25 million in ongoing funds for new academic and student support programs. Both the one-time investments and ongoing funding will be leveraged to help Humboldt eliminate equity gaps and raise graduation rates to meet the goals of CSU's Graduation Initiative 2025.
The new funding will also have a major impact on the North Coast economy, potentially revitalizing it for decades to come.
What will change
Cal Poly Humboldt would expect to see enrollment increase 50% within three years and 100% within seven years, immediately adding highly educated and trained graduates to the California workforce. The University would rapidly meet student demand for more programs and hands-on learning offered by polytechnic institutions. This would help California retain more students who are enrolling in STEM programs at universities within California and across the United States. Humboldt will remain committed to its goal of access and reducing equity gaps by attracting students from North Coast Tribal communities, assuring spots for students who earned an Associate Degree for Transfer, and helping to increase college-going rates on the North Coast. Humboldt is the largest regional employer and there would be significant economic impact from increased student enrollment, construction, and hiring. Broadband expansion would also serve the region's K-14 schools and libraries, while increasing the number of local tech-related jobs.
What is a Polytechnic and How do We Compare?
Hands-on and Career-Focused
Polytechnic Institutions: Focused on providing hands-on, experiential learning to students. There is an emphasis on ensuring students get a chance to apply what they are learning, making new graduates career-ready.
Humboldt State: Faculty at HSU are already known for this. As a polytechnic, HSU would build on this current strength, and prospective students would have a clearer understanding that this is prioritized.
Already, 25% of courses at HSU have a hands-on component—which is perhaps the highest in the CSU.
HSU is relatively small, but ranks 7th among 23 CSU campuses for total grant funding
STEM and Applied Sciences
Polytechnic Institutions: Have a high concentration of programs in STEM (Science, Technology, Engineering, Math) as well as applied sciences like health and agriculture.
Humboldt State: HSU has numerous distinctive programs in the sciences and natural resources, including programs related to forest ecology, marine science, renewable energy, and aspects of agriculture. We also offer a wide variety of quality programs in the applied sciences, including kinesiology, social work, nursing, psychology, and anthropology, among others.
HSU has the eighth-highest rate of STEM alumni earning PhDs among all 660 master's degree institutions nationwide, and is first among CSU campuses.
HSU has the third highest percentage of students in the CSU enrolled in STEM programs—just behind Cal Poly San Luis Obispo and Cal Poly Pomona.
Strong Grounding in Liberal Arts
Polytechnic Institutions: Comprehensive 21st Century polytechnic universities incorporate creativity, critical thinking, social justice principles, social theory and philosophy, and much more.
Humboldt State: A polytechnic designation would highlight the value of HSU's exceptional liberal arts programming, doubling down on its value to our students and community. The skills and knowledge associated with the Liberal Arts contribute to graduates better able to respond to a changing world who are more competitive in today's workforce.
It is well-known that employers increasingly seek graduates with the knowledge and skills gained from a liberal arts education.