Kinesiology, B.S.
The highly regarded Kinesiology program offers hands-on learning experiences in state-of-the-art facilities to study human movement, including physical activity and daily activities, and physical education, exercise, community health, and sport. The department offers a low student-teacher ratio and small, research-oriented classes in four concentrations in an interactive setting. Students also develop their skills through fieldwork and practical experiences in their areas of study.
There are four program concentrations, each has a different emphasis. All offer community work, research projects and other real-world experience to build a strong foundation for an academic or professional career.
Why this program
Develop skills through practical experiences and fieldwork, which often include collaborating closely with the local community.
Use state-of-the-art laboratory facilities such as the human performance, biomechanics, and behavioral performance labs.
Earn a B.S. and M.S. in Kinesiology in five years through a special Kinesiology Four Plus One (4+1) Program.
Image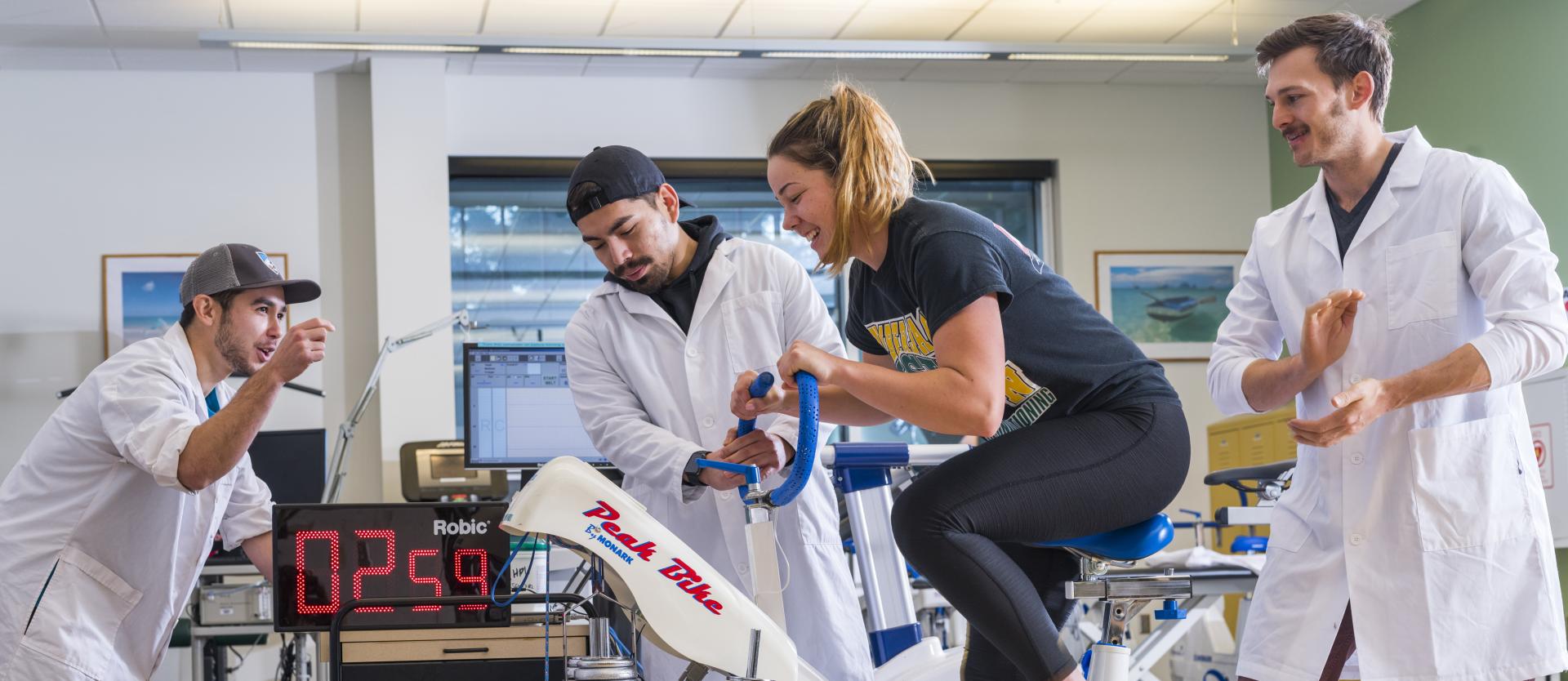 Did You Know?
Students may select a degree program in Kinesiology with a concentration in one of the following areas: Exercise Science, Health Promotion, Physical Education Teaching, or Pre-Health Professions.
Students collaborate with community members, through multiple settings including lab testing, school observations and student teaching, clinical placements, and implementing community based programs.
With access to three teaching and research labs, students are well-equipped for studying human movement: Biomechanics Lab; Human Performance Lab and the Behavioral Performance Lab.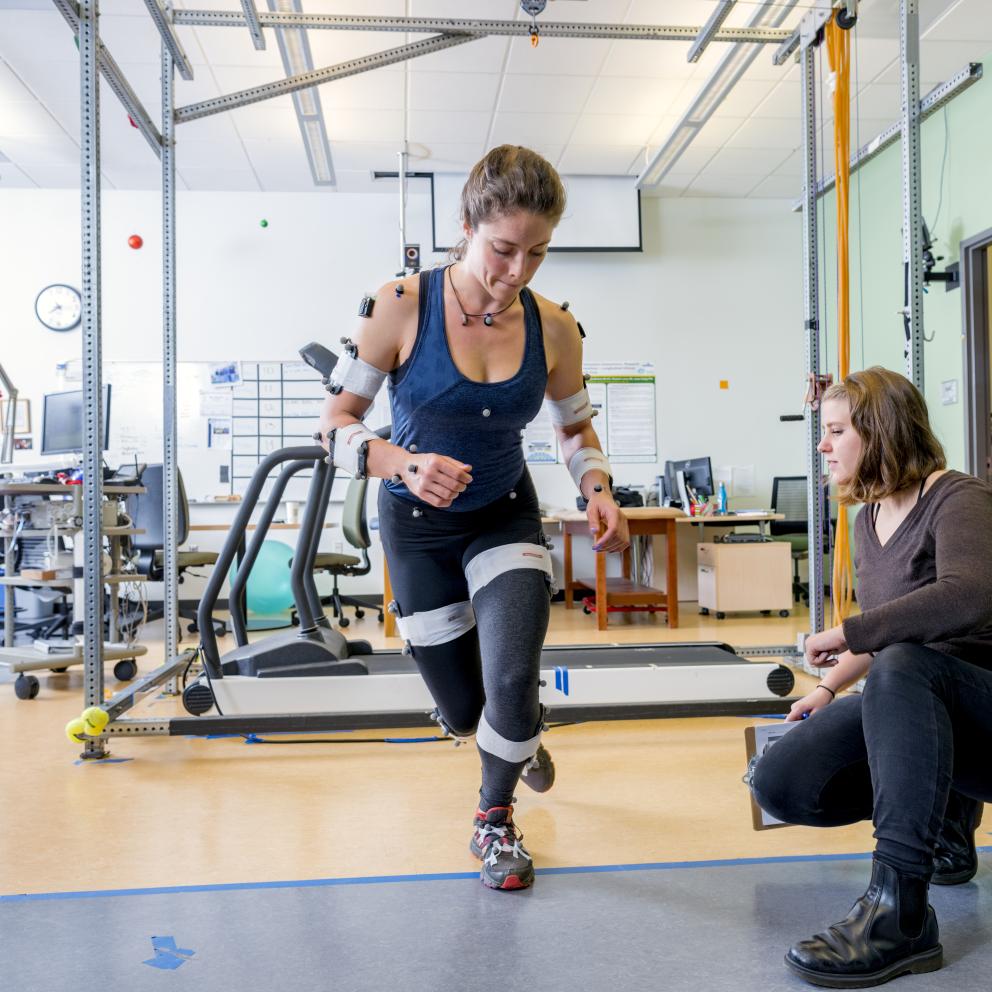 Careers
Students graduate with the ability to solve problems and communicate effectively—building blocks for lifelong learning—while learning to use the latest technology to enhance their skills. They're encouraged to participate in a variety of recreation, education, and/or athletic programs to gain a well-rounded background in knowledge and skill.
Athletic director
Physical therapy aide
Teacher/coach
Physical/occupational therapist/ Physician assistant
Corporate wellness/fitness specialist
Biomechanist
Community Health Specialist
Exercise physiologist
Strength and conditioning specialist