Natural Resources, M.S.
The graduate program in Natural Resources is designed to provide students with the knowledge and experience necessary to address natural resource problems and to carry out scientific investigations including design, implementation, and evaluation of research in their specific area of study. While the program is designed to provide an in-depth understanding of the student's area of emphasis, it's also intended to develop an appreciation for the interdisciplinary character of natural resource problems.
Why This Program
Research
Science and Natural Resources graduate students conduct original scientific investigations under the guidance of their major advisor.
Fieldwork
Mountains and wetlands. Forests and rivers. Beaches and bays. They're all nearby, and they're all used as living laboratories.
Personal Attention
It's the difference between sitting through class and being part of it. Feel challenged and inspired by faculty who will support your success.
Image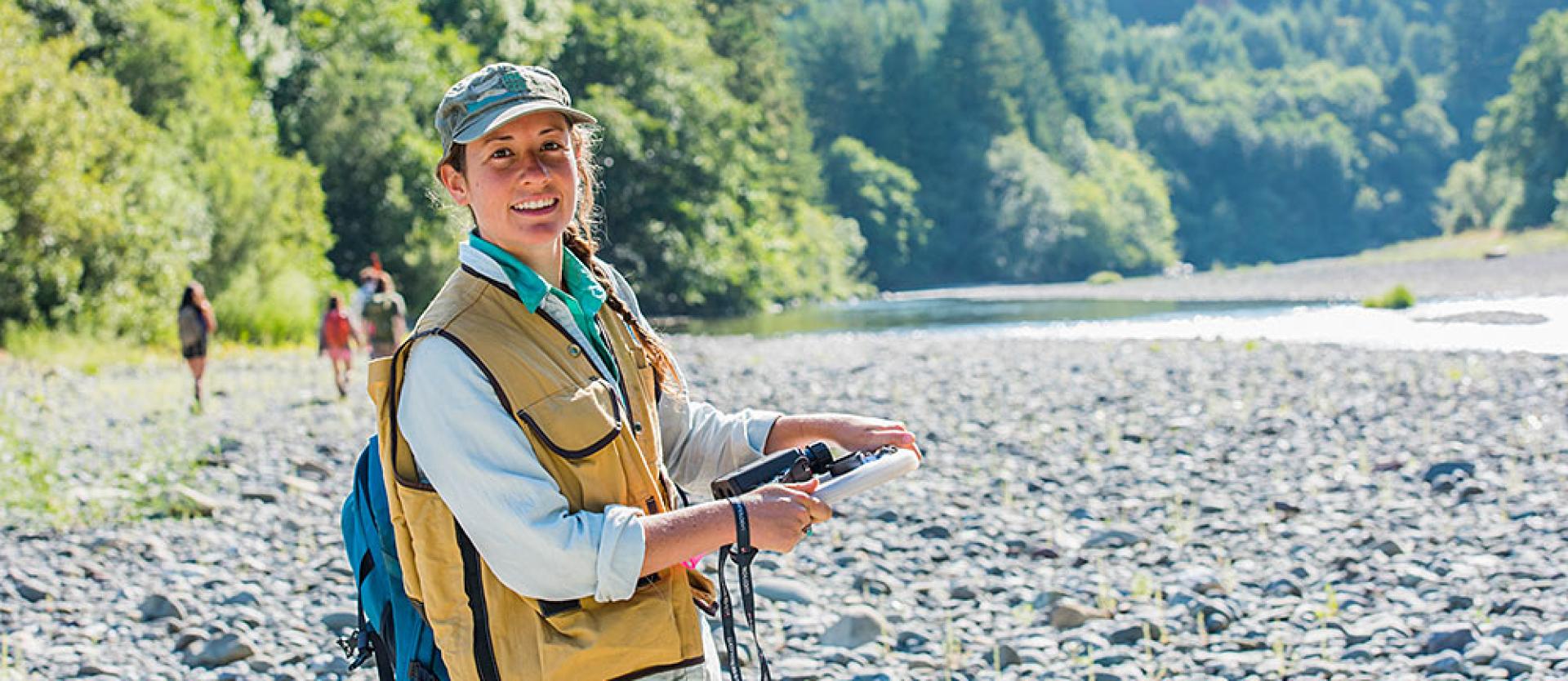 Did You Know
The campus fish hatchery has a recirculating freshwater system with incubators, troughs, fiberglass circular tanks, concrete circular tanks, and raceways.
One of the best-equipped university fire research facilities in the United States, Humboldt's fire lab has a fire platform, ventilation hood, and a thermal imaging camera used in the lab and during wildland fires.
Just minutes from campus, the lab for marine education and research includes a system that recirculates seawater, a remotely operated underwater vehicle, a wet laboratory for rearing marine invertebrates and fishes, and a culture room for larval invertebrates and algae.