Applied Fire Science & Management, B.S.
Fire is an important ecological and cultural process that promotes biodiversity in many ecosystems. Over the past century, the beneficial role of fire on the landscape has been dramatically altered through intensive forest practices, fire exclusion policies, removal of indigenous burning (and people), and climate change, leading to more frequent, larger, and more destructive wildfires.
The Applied Fire Science & Management bachelor's degree program meets this challenge head-on by exploring the science and management of fire from multiple disciplines and perspectives, including local indigenous knowledge. Exploring and learning from a dynamic and varied set of practices provides students with a strong background in fire science, management, and policy in a rapidly changing world.
Why this Program
Students take their learning beyond the classroom to conduct timely and relevant monitoring and research, which local partners then use to inform fire management.
The campus Fire Lab is among the most well-equipped fire research facilities of any university in the country. Students have access to the Arcata Community Forest behind campus, the Schatz Demonstration Tree Farm, as well as public and private forest lands.
Surrounded by ancient redwoods, and home of the state's largest Tribal Nations and largest land-based tribes, Cal Poly Humboldt is the perfect place to live and learn.
Image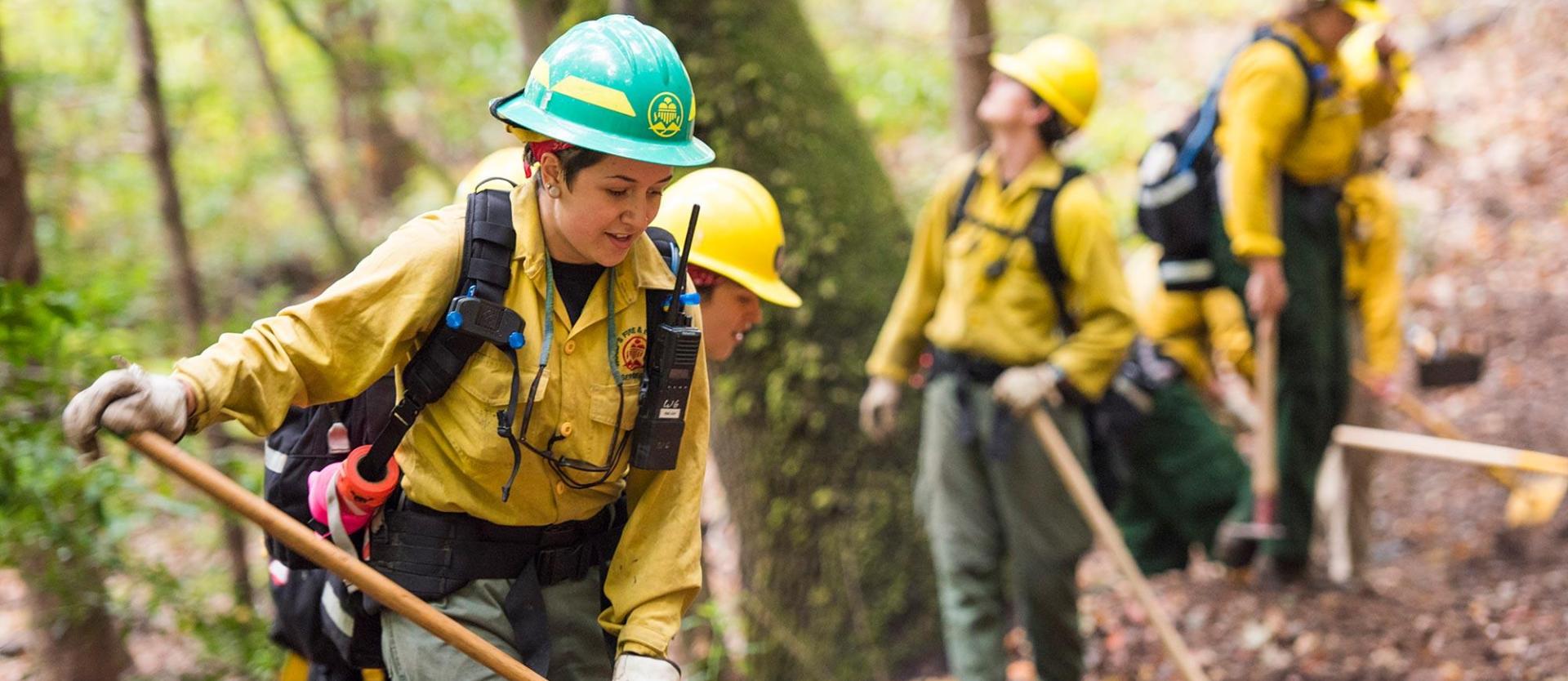 Did you know?
Cal Poly Humboldt researchers are among the top fire and forestry experts in the nation.
Our fire program is the largest in the state and one of the largest in the nation, and is one of only two four-year bachelor's degree fire programs.
Our neighborhood includes 1.5 million acres of forest and 680,000 acres of state and national parks.
The 385 acres L.W. Schatz Demonstration Tree Farm, which includes a mix of Douglas-fir, grand fir, and hardwood with an understory of evergreen shrubs and ferns, is often used for student research.
"Return of the Jedi" scenes were filmed in a forest not far far away.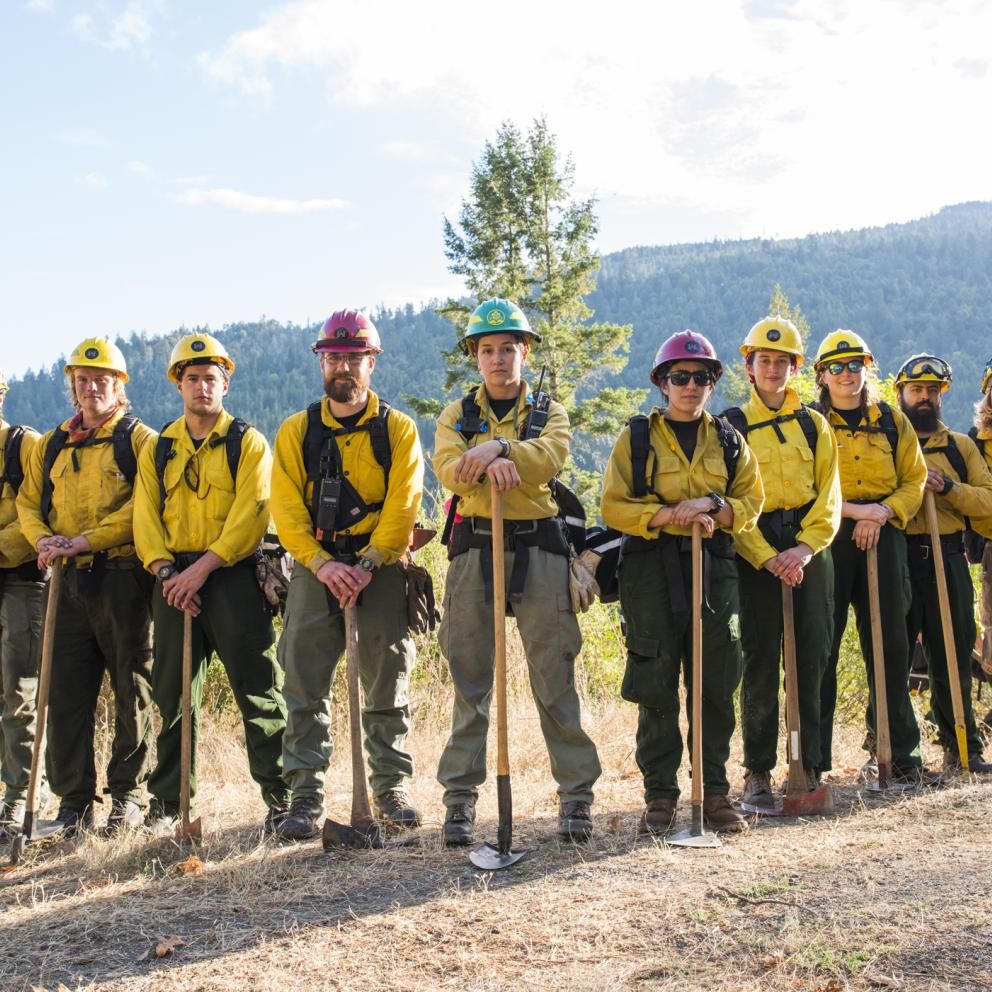 Careers
Graduates of this program are prepared to apply their fire science and ecology knowledge and skills to various natural resource management problems. Given the ongoing trends of increased wildfire frequency, size, and severity in many regions of California and other western states, there is a growing need for graduates in fire science and management programs across the public and private sectors.
Battalion chief
Fire captain
Fire ecologist
Fire effects monitor
Fire management officer
Fire management specialist
Fire planner
Fire use module lead
Fuels management specialist
Prescribed fire burn boss
Prescribed fire and fuels technician
Wildland firefighter