Mechanical Engineering, B.S.
Mechanical Engineering is an evolving discipline that adapts to the current needs of society. Mechanical engineers design, develop, build, and test mechanical and thermal systems, sensors, and devices.
Mechanical Engineering is one of the most versatile engineering degrees and can encompass a focus across a wide range of topics, including environmental sensor design, air pollution control, sustainable power systems design, mechanical and electro-mechanical machine design, fluid handling systems, HVAC and building systems design, and food processing.
Due to the variety of fields relevant to this profession, the undergraduate program covers areas in dynamics, materials, thermofluids, vibrations, controls, computer aided engineering, design, and manufacturing.
Why This Program
The North Coast provides a unique learning lab for students—connecting their education to practical experiences that can't be found elsewhere including client-based projects, unique field trips, and partnerships with community and tribal partners.
Mechanical engineering means hands-on learning—our students learn how to build electric vehicles, complex machines, and robots, among other projects.
Humboldt has long had a focus on environment and sustainability, and these topics are infused in every part of our program.
Image
Did You Know?
Our faculty is made up of people from diverse backgrounds and interests, giving students a broad array of experience and knowledge with a focus on social and environmental justice.
Mechanical engineering is a very diverse skillset, in high demand across many economic sectors, including aerospace, automotive, chemical, computer technology, construction, electronics, research and development, robotics, and more.
Our students are primed for success in graduate school settings, having gained a broad understanding of engineering concepts and real world experience.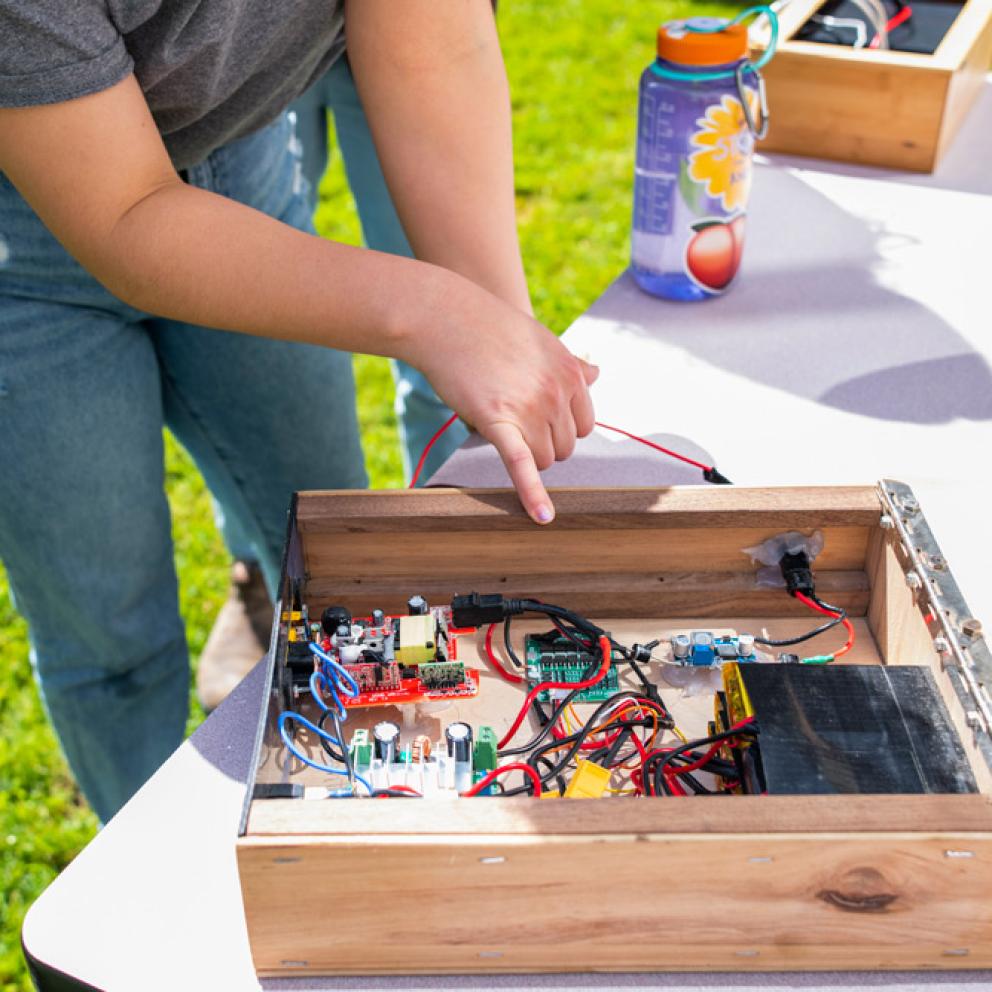 Careers
According to the U.S. Bureau of Labor Statistics, the employment of mechanical engineers is estimated to grow seven percent from 2020 to 2030. Additionally, there will be over 20,000 openings for mechanical engineers over the next decade. The mechanical engineering field offers a stable career path in a diverse array of disciplines.
Automotive engineer
Biomedical engineer
Construction engineer
Entrepreneur
Manufacturing engineer
Management consultant
Production engineer
Project lead
Project manager
Process engineer
Product designer
Quality engineer
Structural engineer
Technology specialist
Thermal engineer