Out-of-State Tuition Program
If you live in one of the 14 states shown below, you automatically qualify for big discounts on tuition at Cal Poly Humboldt, a premier university on California's pristine north coast.
Attend Cal Poly Humboldt for nearly the same cost as a public university in your home state. In some cases, going out of state and attending Humboldt might actually save you money on tuition! Humboldt, a premier California State University campus, allows undergraduate students from 14 eligible western states to enroll for $10,652 per year*—a savings of about $6,500 per year on regular out-of-state tuition.
Residents of the Commonwealth of the Northern Marianas Islands (CNMI) or Palau are eligible to receive the discounted W.U.E. tuition rate.
* Price is an estimate and based on 2019-20 costs for 1 year and 15 units per semester.
Image on the right is a demonstration of the states who participate in the W.U.E. Program. The states are Alaska, Hawaii, Washington, Oregon, Nevada, Idaho, Utah, Arizona, Montana, Wyoming, Colorado, New Mexico, North Dakota, and South Dakota.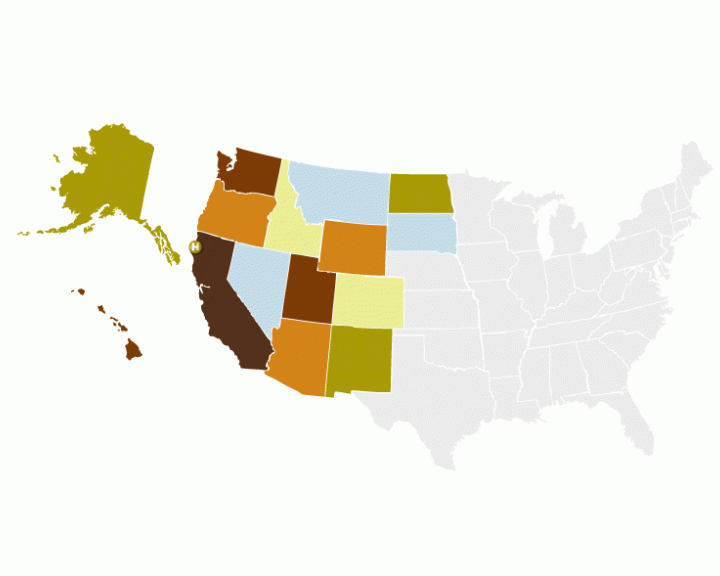 If we overlooked your question, or you would like more information, you can call us toll free at (866) 850-9556 or send us an e-mail at humboldtinfo@humboldt.edu.