Marine Biology, B.S.
Using the nearby Pacific Ocean and North Coast as a living lab, students gain real-world experience on and in the ocean, beaches, and other nearby marine habitats to study marine organisms and ecosystems. Students take advantage of excellent facilities, such as Cal Poly Humboldt's own marine lab and ocean-going research vessel to conduct research directly with faculty.
Why this Program
Humboldt sits on the North Coast, a unique and pristine stretch of coastal California where you can find marine ecosystems not easily found elsewhere in the state.
The program is grounded heavily in field-based learning. As a student, you'll collect living marine organisms from aboard the Coral Sea, our 90-foot ocean-going research vessel, and analyze them back at Humboldt's Marine Lab near campus.
Undergraduate students have access to facilities and conduct research directly with faculty—experiences normally reserved for graduate students.
Image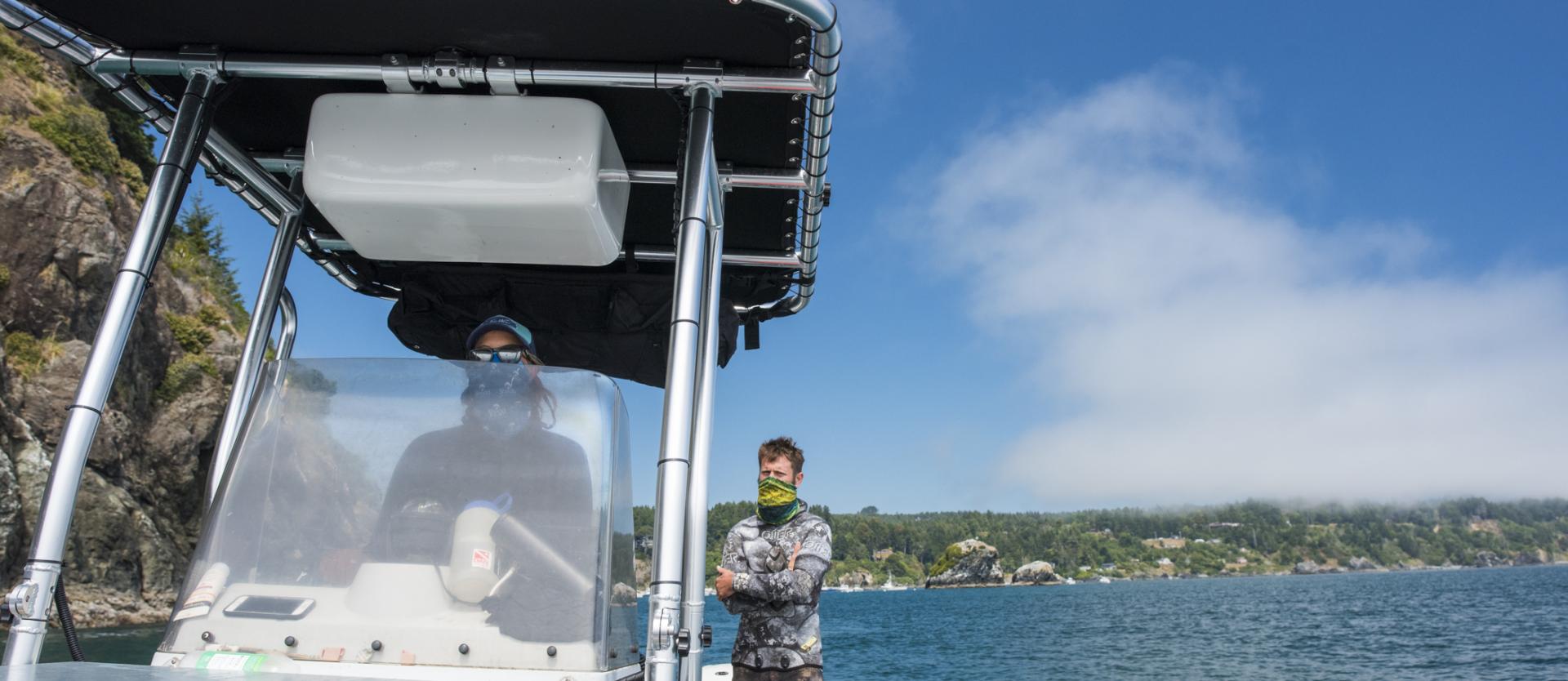 Did You Know?
Many classes take advantage of the Telonicher Marine Lab, just north of campus. The lab pumps, filters, and recirculates seawater from the Pacific into tanks to keep marine organisms alive.
First-year, first-time students majoring in Marine Biology and Oceanography will be automatically enrolled in Rising Tides, one of several place-based learning communities at Cal Poly Humboldt. This year-long program of science and general education (GE) courses and activities focuses on one theme: Humboldt and Trinidad bays in Humboldt County.
Students have access to seven marine ecosystems: salt marshes, rocky shores, kelp forests, sandy beaches, the deep sea, lagoons, and estuaries.
Many students who pursue Marine Biology at Humboldt enter Humboldt's Scientific Diving program.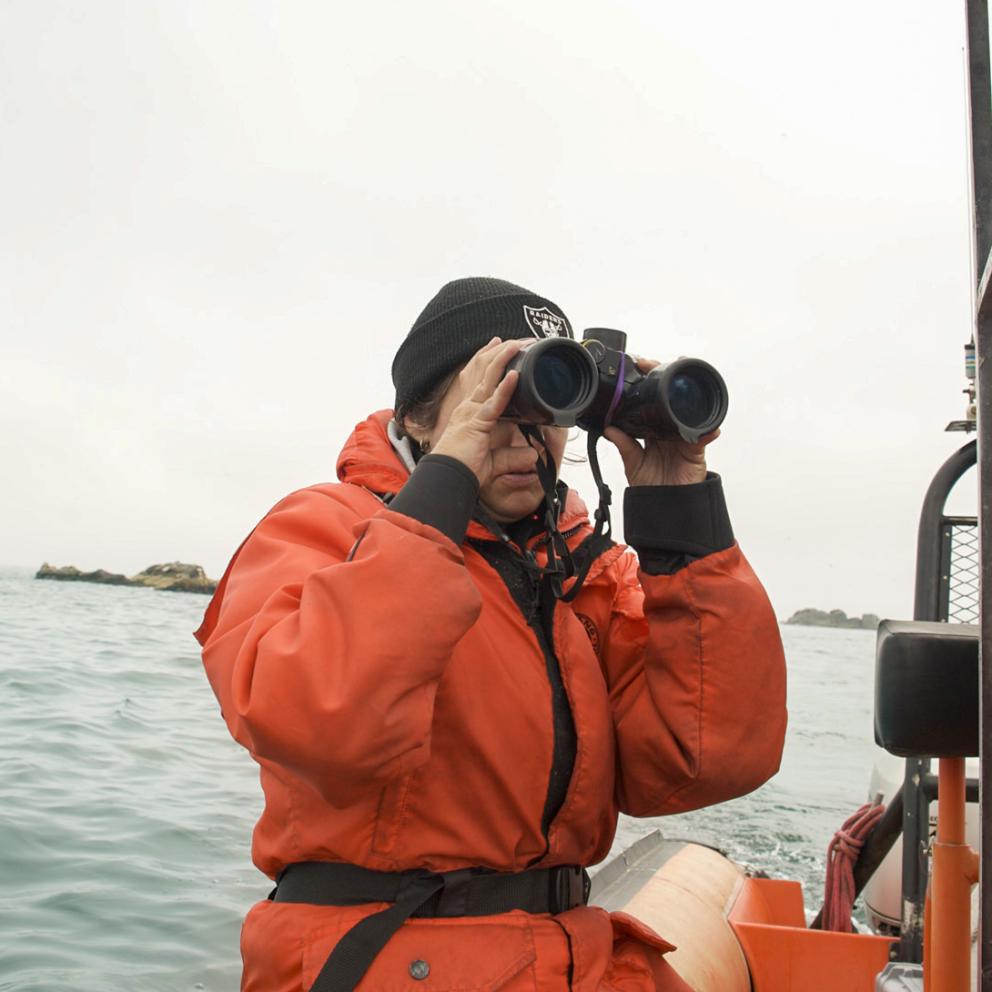 Careers
Many students go on to graduate school and Ph.D. programs, and eventually pursue careers in marine sciences and related fields. Whatever you decide to do, you'll be well-prepared for that next step in life.
Marine Biologist
K-12 Science Teacher/Professor
Field Biologist
Aquarium Educator/Manager/ Husbandry
Field and Laboratory Technician
Environmental Planners and Scientists
Researchers/Research Associates
Scientific Diver
Science Writers / Scientific Illustrator
Biotechnology Research Technician