Fine Arts, B.F.A.
Art is a potent and positive force for change in contemporary society, and Cal Poly Humboldt's Department of Art is dedicated to educating the students who will shape the culture of our collective future. The hands-on techniques that you'll learn in our small, intimate classrooms, studios, and galleries will allow you to address issues, ethics, history, and culture with a unique and personal vision in your career.
Why this program
Get Your Hands Dirty
Our facilities include a foundry, ceramics lab, print studio, photography lab, galleries, and much more. You'll get hands-on experience in many disciplines of your choosing.
Personal Attention
Our small class sizes mean getting to know your professors and fellow students. Your connections will help you grow as an artist and intellectual.
An Artistic Community
The local area is well-known as an intimate but inclusive arts haven. You'll interact with professional artists and show art in local galleries.
Image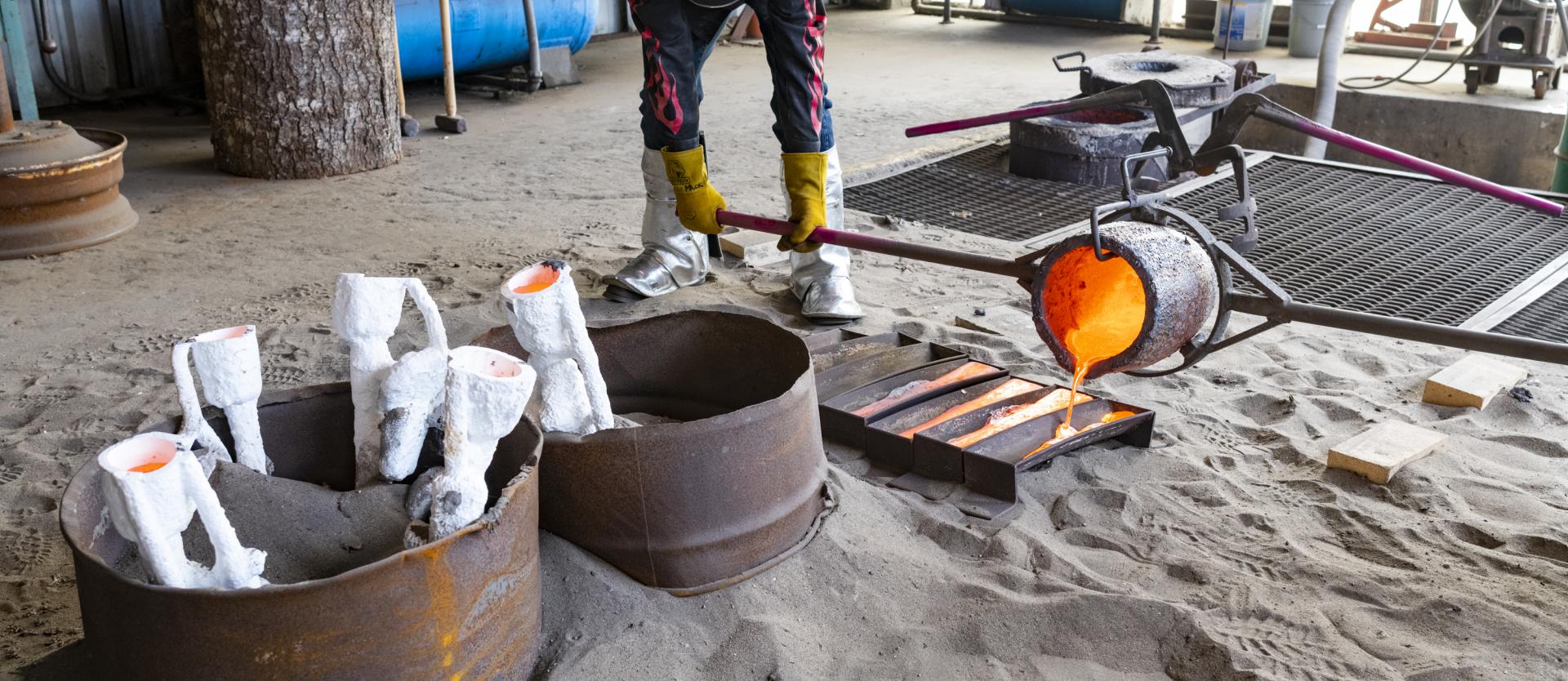 Did you know?
Art is one of the largest majors at Cal Poly Humboldt.
There are three art galleries on campus, including the Goudi'ni Native American Arts Gallery, which highlights the work of contemporary and traditional Native American artists.
Every second weekend of the month, downtown Arcata puts on Arts! Arcata. It's a self-guided celebration of visual and performing, and a great opportunity to meet local artists and get to know the community.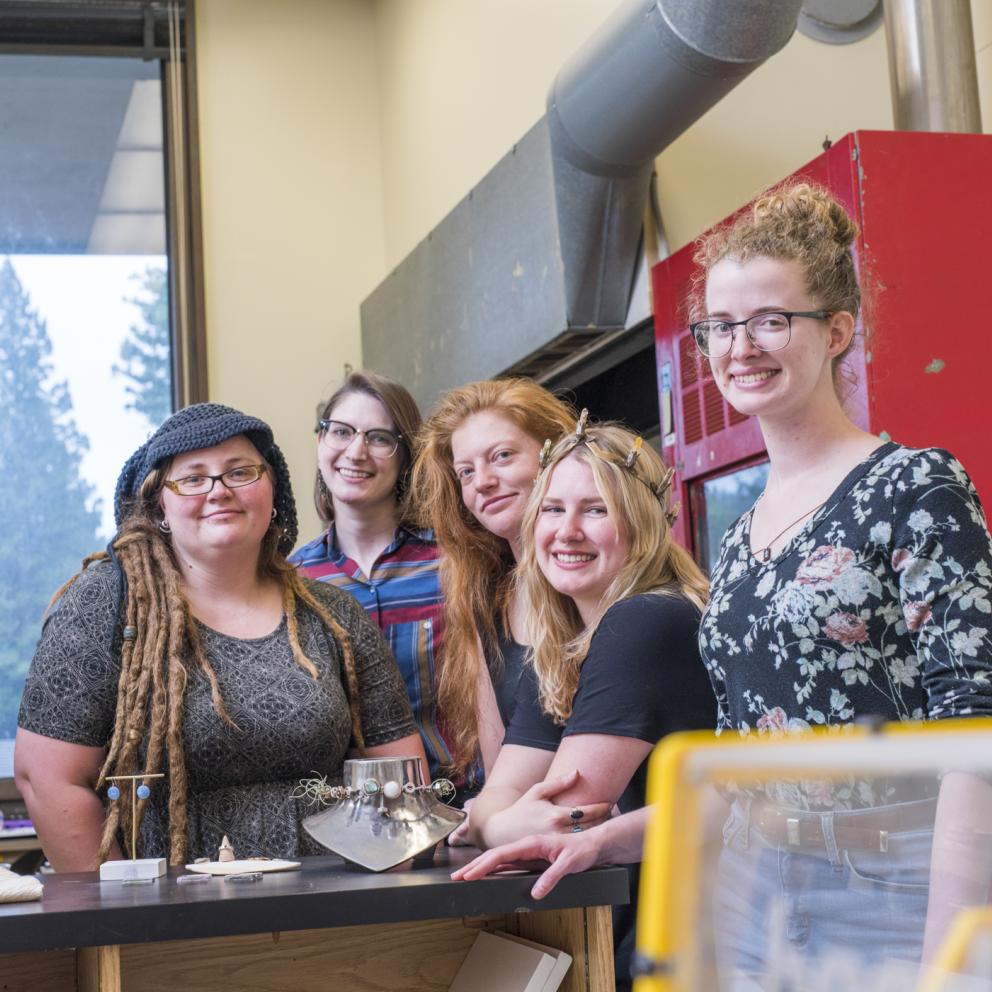 Careers
The BFA degree offers students the opportunity to further their studio art practice and to prepare for graduate school or professional art careers through a rigorous and focused course of study in the visual arts.
Studio Artist