Music, B.A.
The Department of Music is committed to the highest quality instruction in an environment that nurtures the intellectual and creative development of students. The program provides a basic understanding of the theory and history of music, performance opportunities in many styles and genres, and individual instruction in voice, piano, composition or instruments from highly-qualified faculty who are active musicians and scholars.
We offer degree options in Performance, Composition, Music Education, and a General Liberal Arts Option. Students may pursue more than one option, and our program allows you the flexibility to explore classes within any of the four options. Our core program provides a strong foundation in music theory, history, and ensemble performance, giving you the perfect base for either graduate study or other careers in music.
Why This Program
Faculty and students are a friendly and tight-knit community who will help you achieve your musical goals and support you as you grow as a musician and person.
Our program is driven by a talented group of Music professors who will nurture and challenge you to build a strong foundation for your career in the musical arts.

Perform in a wide variety of ensembles, including symphonic orchestra, symphonic band, jazz orchestra, steel drum band, opera workshop, choir, madrigal singers, vocal jazz, jazz combos, chamber groups, and more.
Image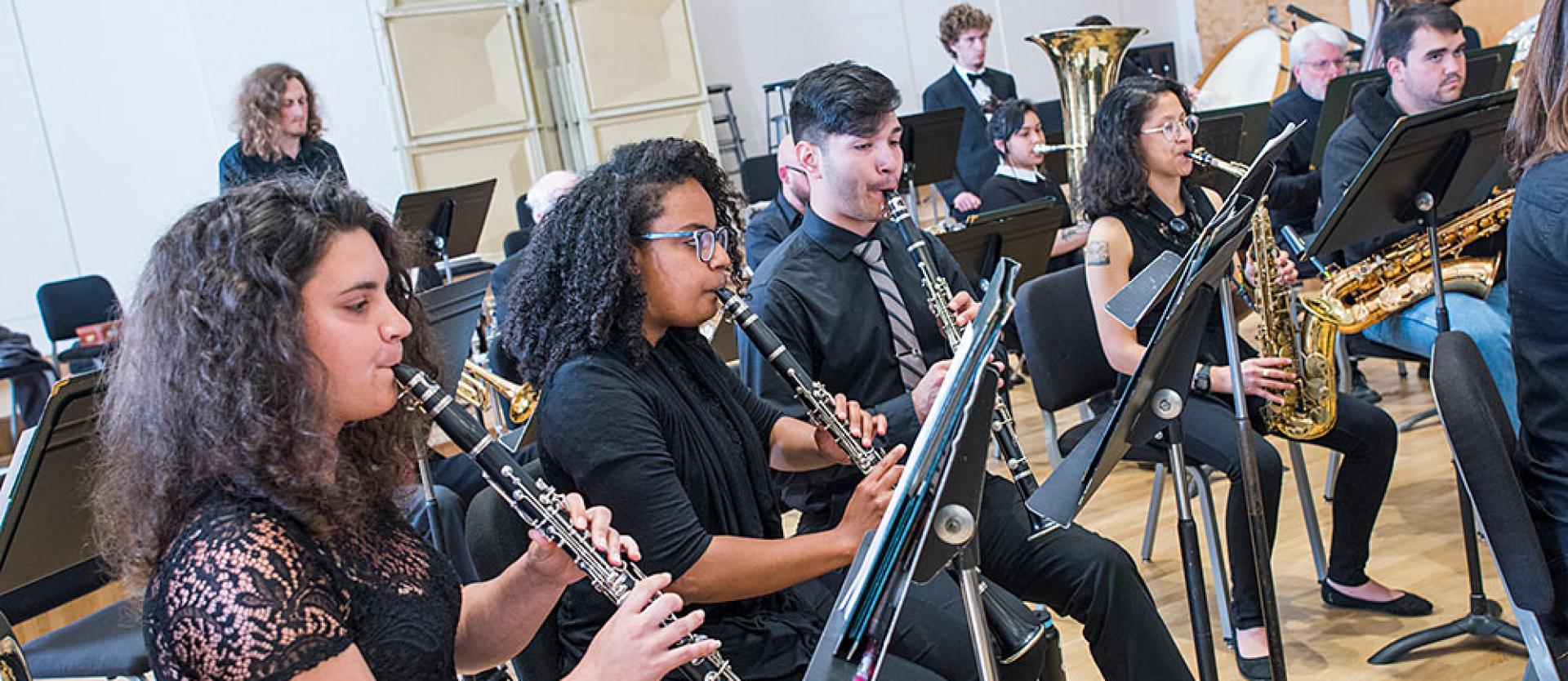 Did You Know?
We have one the largest collections of chamber music on the West Coast with more than 10,000 holdings.
Founded in 1986, the Cal Poly Humboldt Calypso Band was the first ensemble of its kind in the California State University system. The Calypso Band prides itself in maintaining an accurate and authentic connection to the roots of the steel band movement and the innovative musicians of Trinidad, the island where this unique percussion phenomenon was born.
We have 16 grand pianos, including two Steinway 9-foot concert grands, a piano class lab with 26 electronic pianos, two harpsichords (a Flemish single manual and a French double manual), a compact Baroque style tracker organ, and a Hauptwerk "virtual" organ.
Nationally-recognized artists perform frequently at Cal Poly Humboldt.
We're home to one of the largest collections of percussion instruments on the North Coast, including Black Swamp and Noble & Cooley snare drums, Yamaha and Gretsch drum sets, Zildjian and Sabian cymbals, Yamaha and Ludwig Timpani, a Musser xylophones, vibraphones, & marimbas, a Yamaha Vibraphone, Adams and Deagan chimes, a set of Fall Creek orchestra bells, four custom-made Marimba One rosewood marimbas, and a custom-made Marimba One four-octave rosewood xylophone (hand-made in Arcata).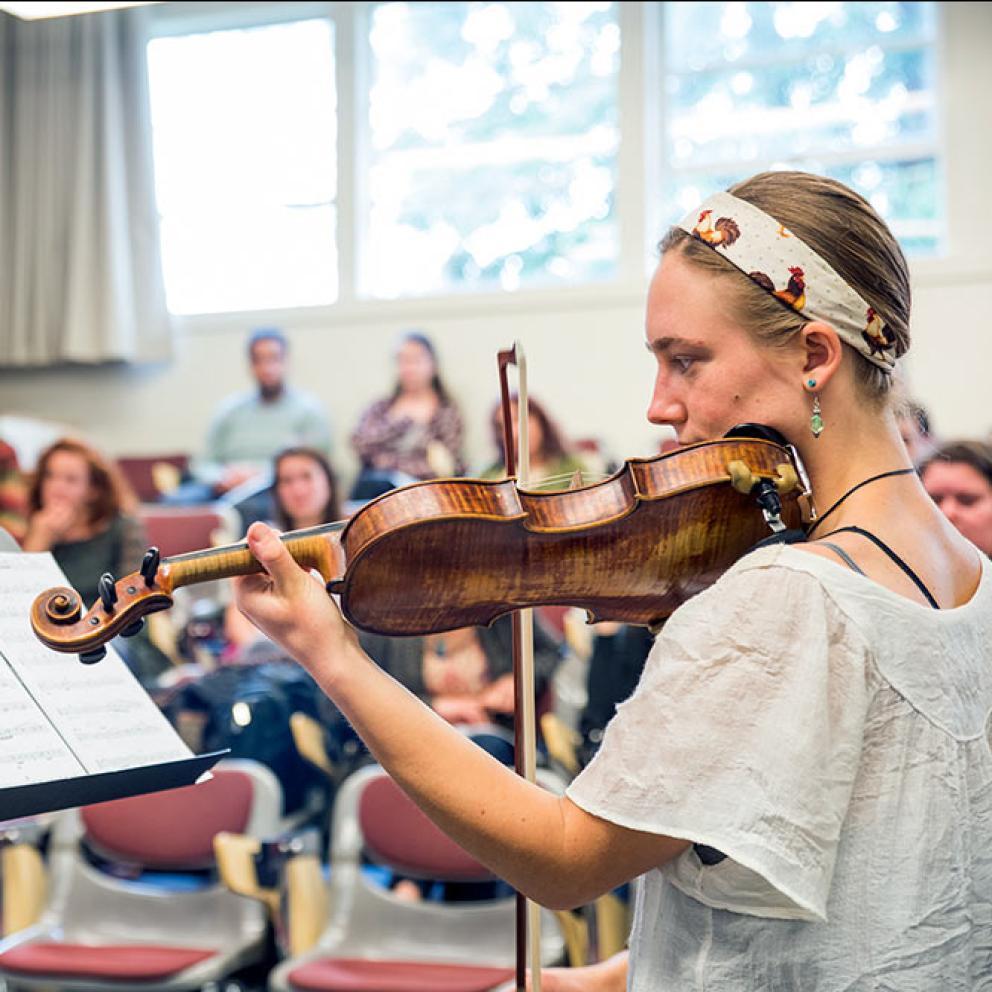 Careers
Our graduates are highly prepared to pursue a variety of careers.
Arts Management 
Choir Director 
Composer / Arranger 
Conductor 
Credentialed Educator 
Instrument Technician 
Jazz / Commercial Performer 
Keyboard Accompanist 
Music Critic / Reviewer 
Music Librarian 
Music Merchandising 
Musicologist 
Music Publisher 
Music Therapist 
Orchestral Musician 
Recording Engineer Producer 
Studio (Private) Teacher