Geospatial Science & Technology, B.S.
Geospatial Science & Technology is an interdisciplinary program between Geography, Environment & Spatial Analysis; Forestry, Fire & Rangeland Management; and the Environmental Science & Management departments. The program is critical to solving some of the world's greatest challenges, as well as local problems like sea-level rise, emergency preparedness, and providing health services. The data and methods involved require experts that are trained in geospatial skills and how to apply these skills to other disciplines.
Why this program
The North Coast provides a unique learning lab for students—connecting their education to practical experiences that can't be found elsewhere.
Use what you know out in the field, undertaking important research topics that interest you - like global warming, deforestation, ethnic conflict, urban planning and much more - in places that inspire you.
We strive for societal and economic improvement, demonstrated in our personal passions and the professions that we pursue.
Image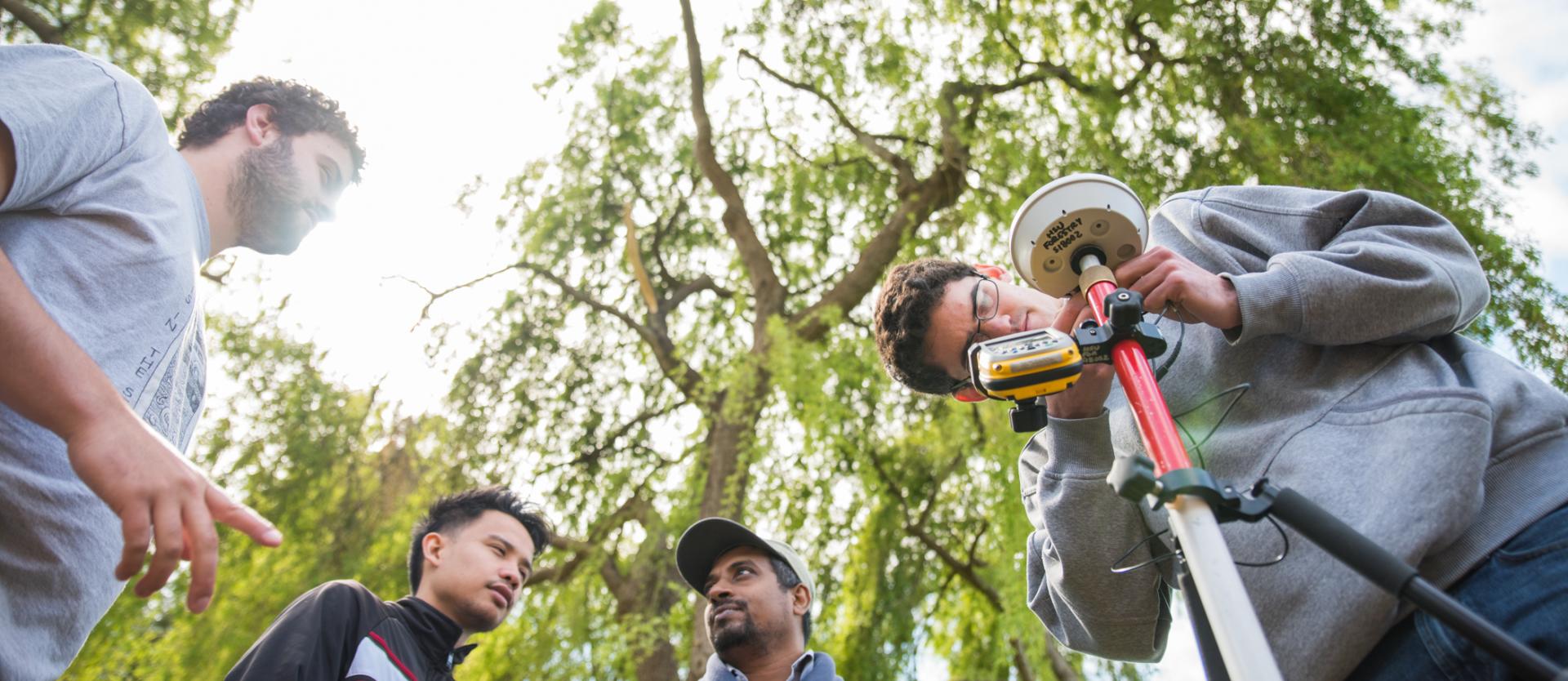 Did you know?
Geospatial analysis and cartography are essential tools in the fight against climate change, and were a key part of stopping the production of fluorocarbons that were destroying the ozone layer that protects us from harmful ultraviolet rays.
Humboldt geospatial students have gone on to work for National Geographic, The Washington Post, Apple, and Uber, and held internships at NASA, Yurok Tribe, Hoopa Tribe, and various social and environmental nonprofit organizations.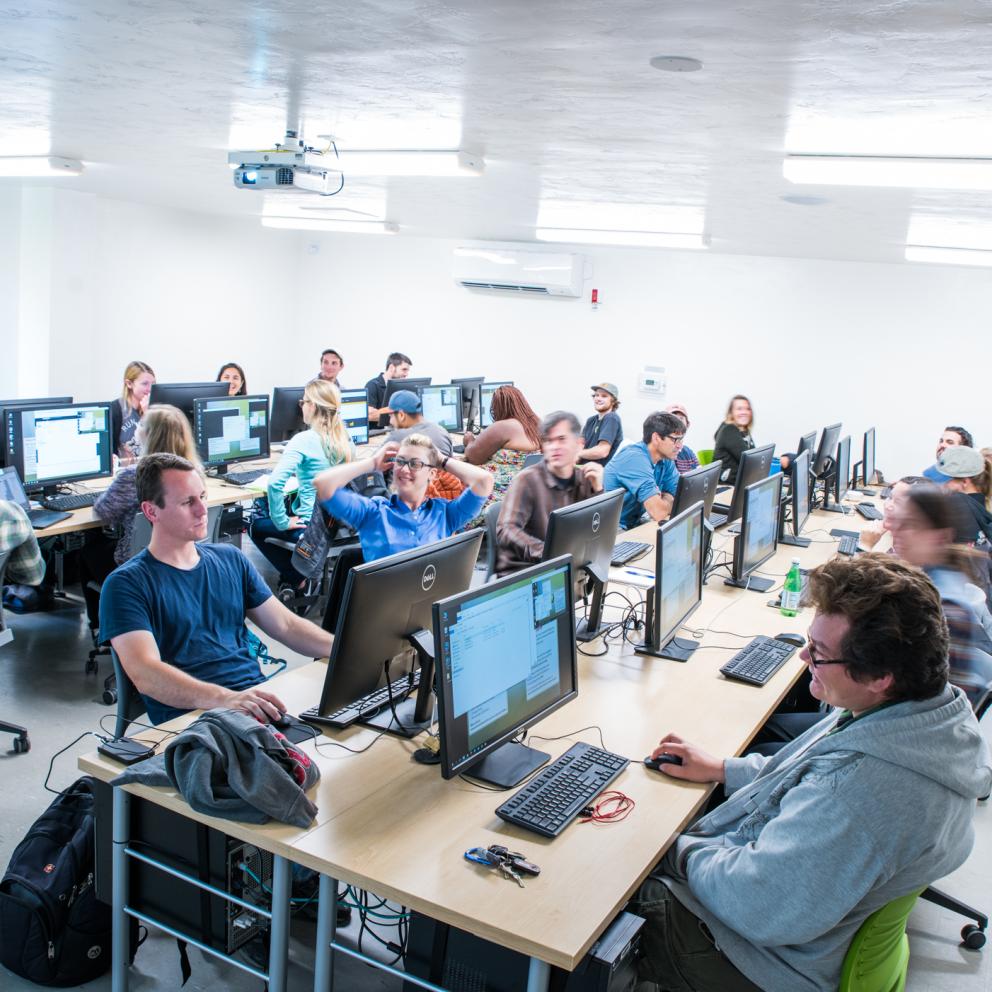 Careers
Equipped with critical thinking skills that integrate knowledge of the human world and physical environment, combined with latest in geospatial technical skills, our majors are prepared to pursue meaningful careers in a wide range of fields.
Photogrammetrist
Cartographer
Geographer
Remote sensing analyst
Surveyor
Demographer
GIS Programmer/Software Developer
GIS Analyst
GIS Specialist
Geospatial Database Manager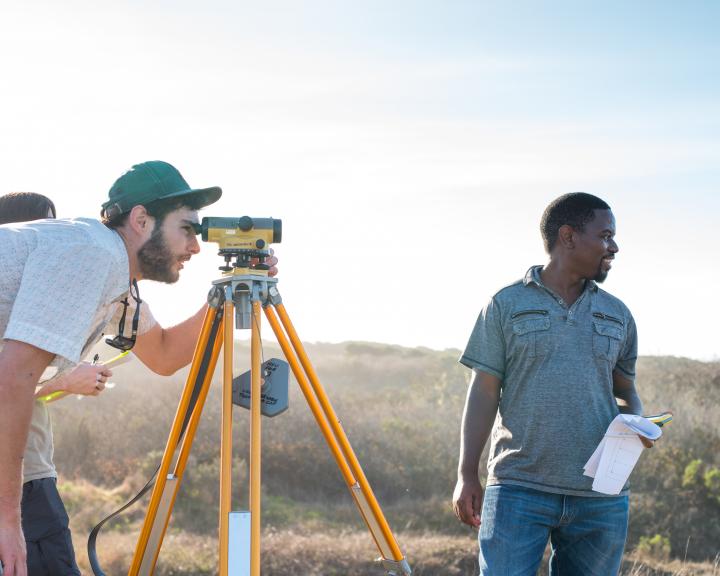 Related Programs
There are also other concentrations or emphases available in 4-year degree programs in the Geography, Environment, & Spatial Analysis (GESA) Department and the Environmental Science & Management (ESM) Department. In addition, there is a geospatial minor, a geospatial certificate, and an advanced geospatial certificate. Five of the geospatial classes are also taught through the College of Extended Education & Global Engagement (CEEGE) allowing students to complete the Geospatial Certificate state-side or through self-support. The curriculum is interdisciplinary with faculty from GESA, ESM, and Forestry. This makes the Humboldt geospatial curriculum one of the strongest in the state, and a logical choice for a degree program.